Mary, Mary, Quite Contrary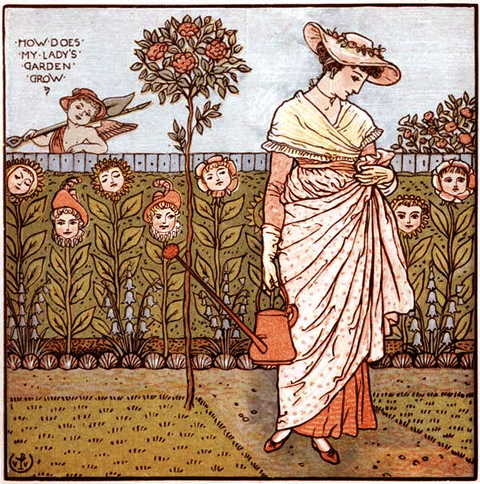 The nursery rhyme that starts "Mary, Mary, Quite Contrary, How does your garden grow?" is both a children's verse and a political commentary. It refers to Mary, daughter of King Henry VIII, and Queen of England 1553-1558.
After her death she became known as "Bloody Mary" because of the violence of her reign. Mary was a firm Catholic, and after she became Queen, she worked to return England to Catholicism. Henry had turned England Protestant during a dispute with the Pope. During Mary's reign, she had about 300 people executed for opposing her effort to return the nation to Catholicism. The 'Quite Contrary' refers to her effort to overturn England's Protestantism.
The words 'Silver bells and Cockleshells" allegedly refers to some of the instruments used to torture and execute her opponents. She became known as Bloody Mary because of her persecutions. This is somewhat ironic, because during her father King Henry's reign many hundreds of people were executed for opposing Henry's turning England Protestant.
In a desperate attempt to produce an heir, Queen Mary married Phillip II of Spain. No pregnancy occurred, and Phillip returned to Spain. After Mary's death in 1558, her sister Elizabeth became Queen, the start of a remarkable rule that ran from 1558 to 1603, and set England on the way to empire. 
Deep knowledge,everyday histories and stories.
Like,comment and follow : Greg's Business History.
Happy Reading.
Thanks.
Categories: Uncategorized